Emergency generator galvanized steel access platform. Diamond Contractors. 2017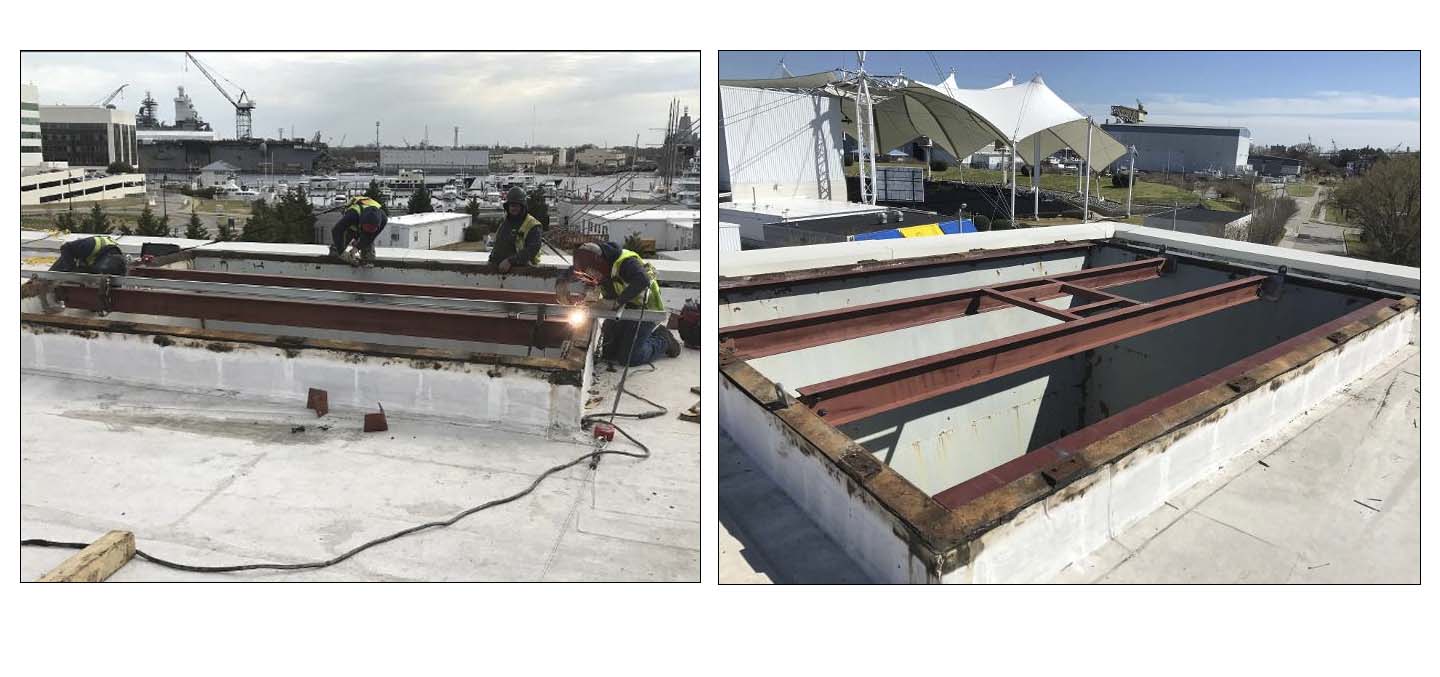 I-264 Downtown tunnel west vent building - old intake vent roof infill (1 of 2 built)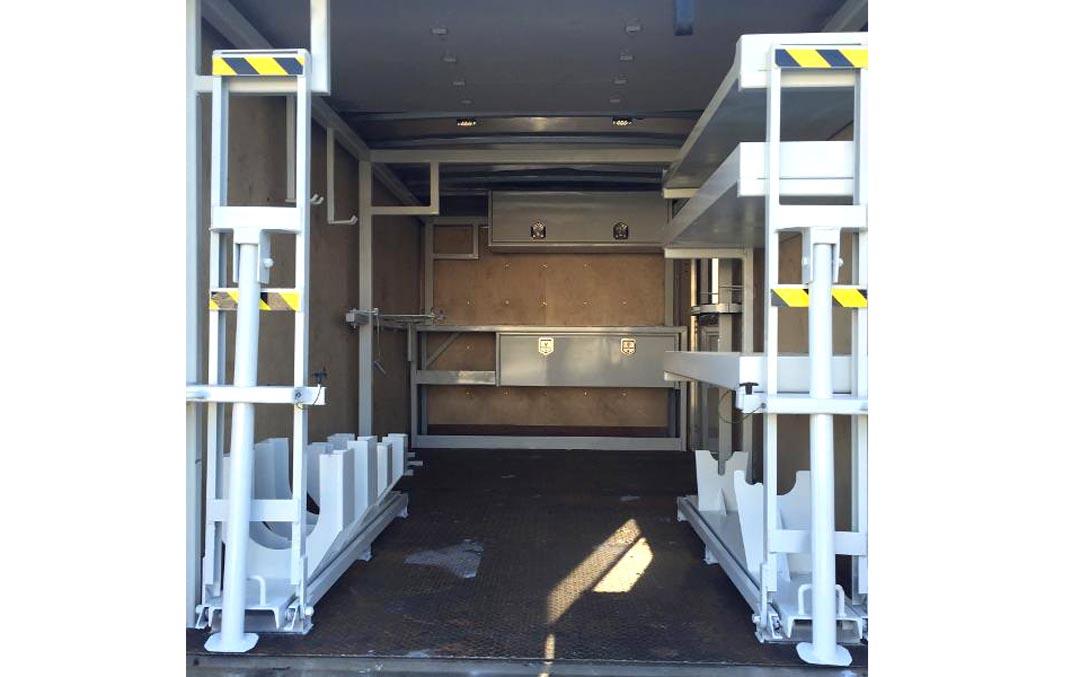 Custom metal fabrication for emergency valve and pipe repair trailer for Virginia Natural Gas Co. - (1 of 2 built ) September 2016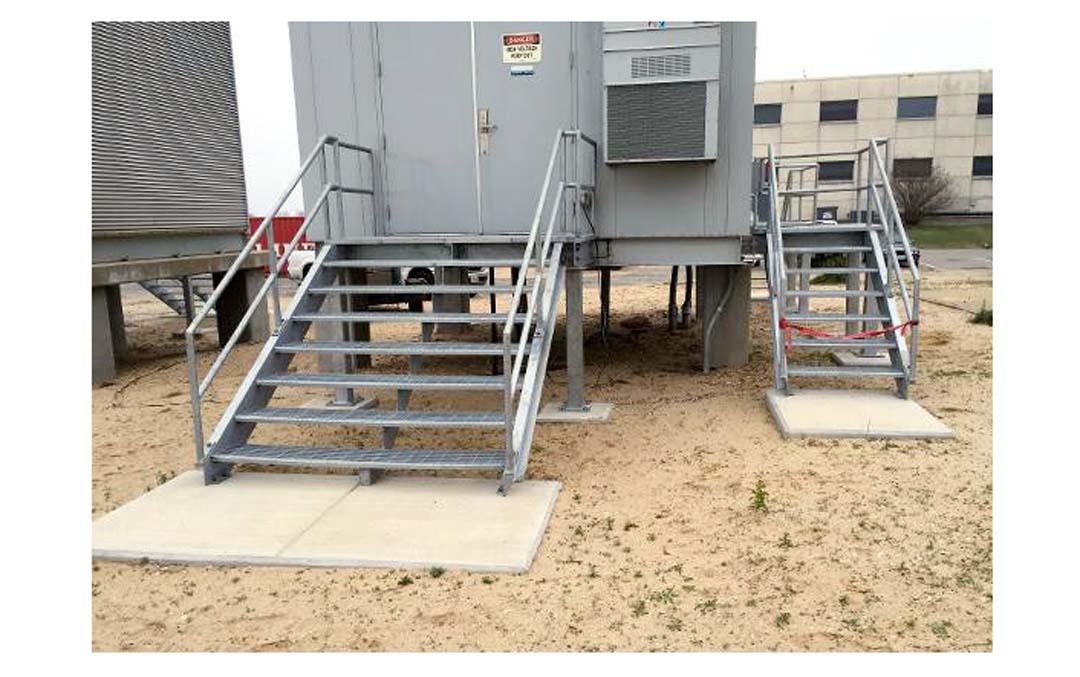 Electrical switch gear and generator galvanized stairs for the north and south island of the Hampton Roads Bridge Tunnel. E. G. Middleton Contractors- ( 12 built 2 shown) - January 2016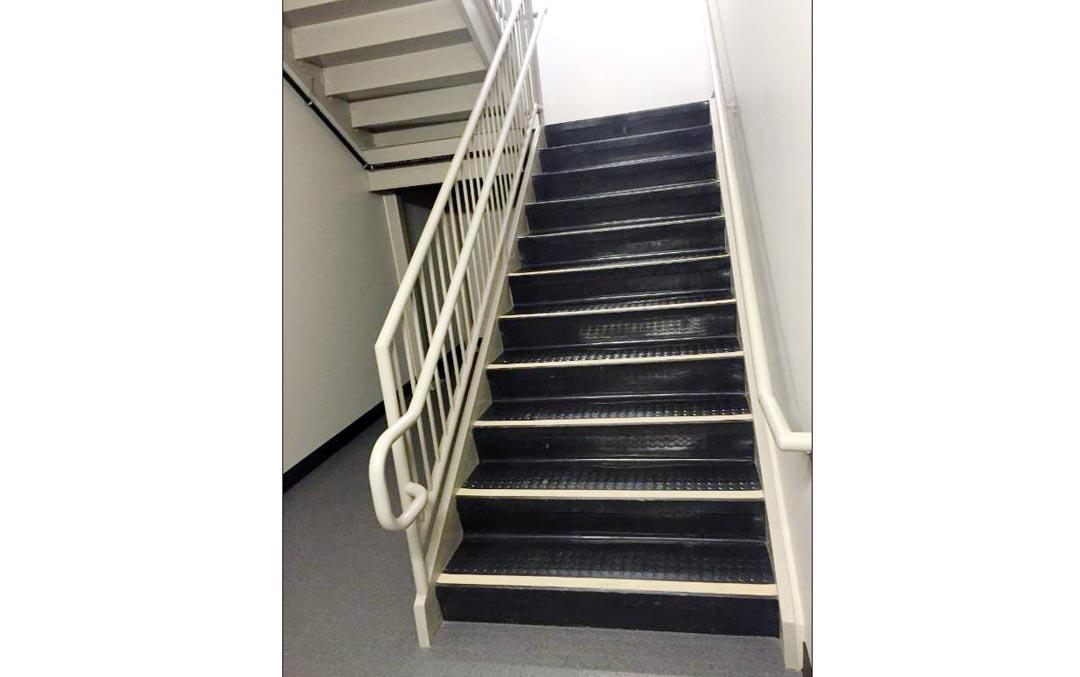 Structural steel staircase, one of two built. - Sonny Merryman Bus Service Compo Construction Co.-April 2015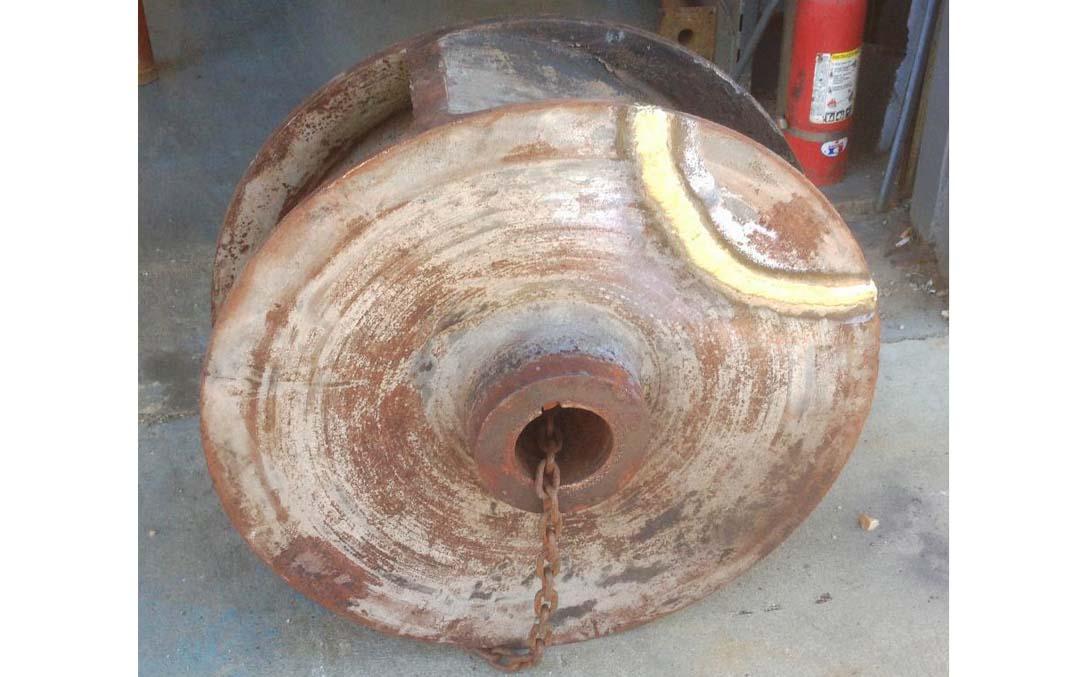 430 lbs cast iron impeller repair for the Hampton Roads Sanitation District - October 2014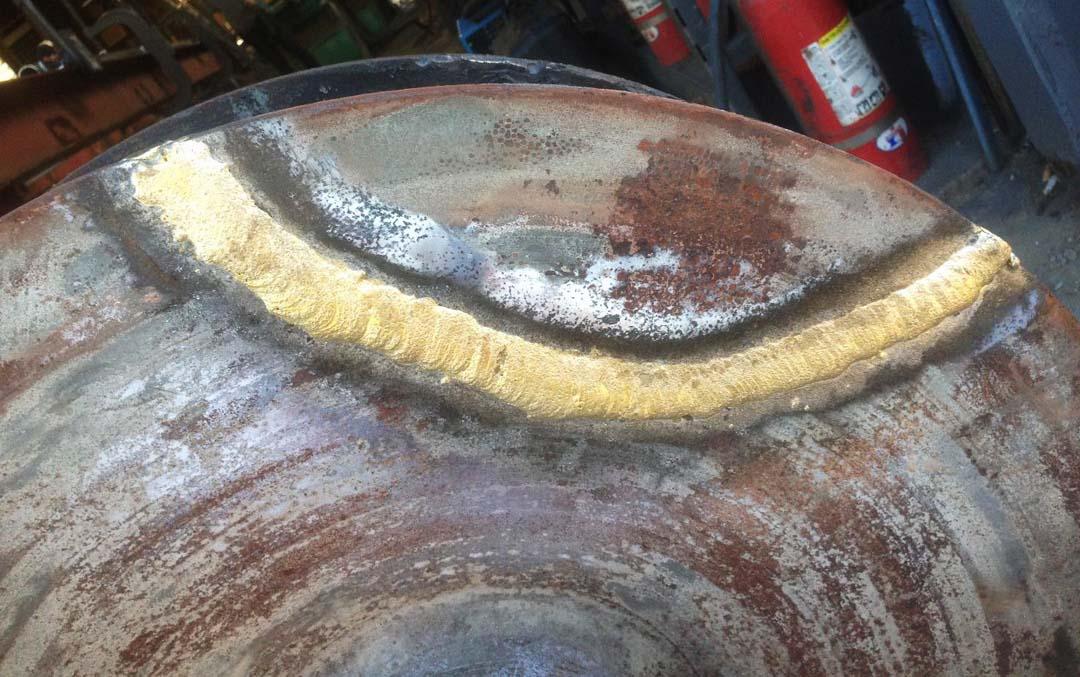 Repair made with our 114 year old proven process of brazing.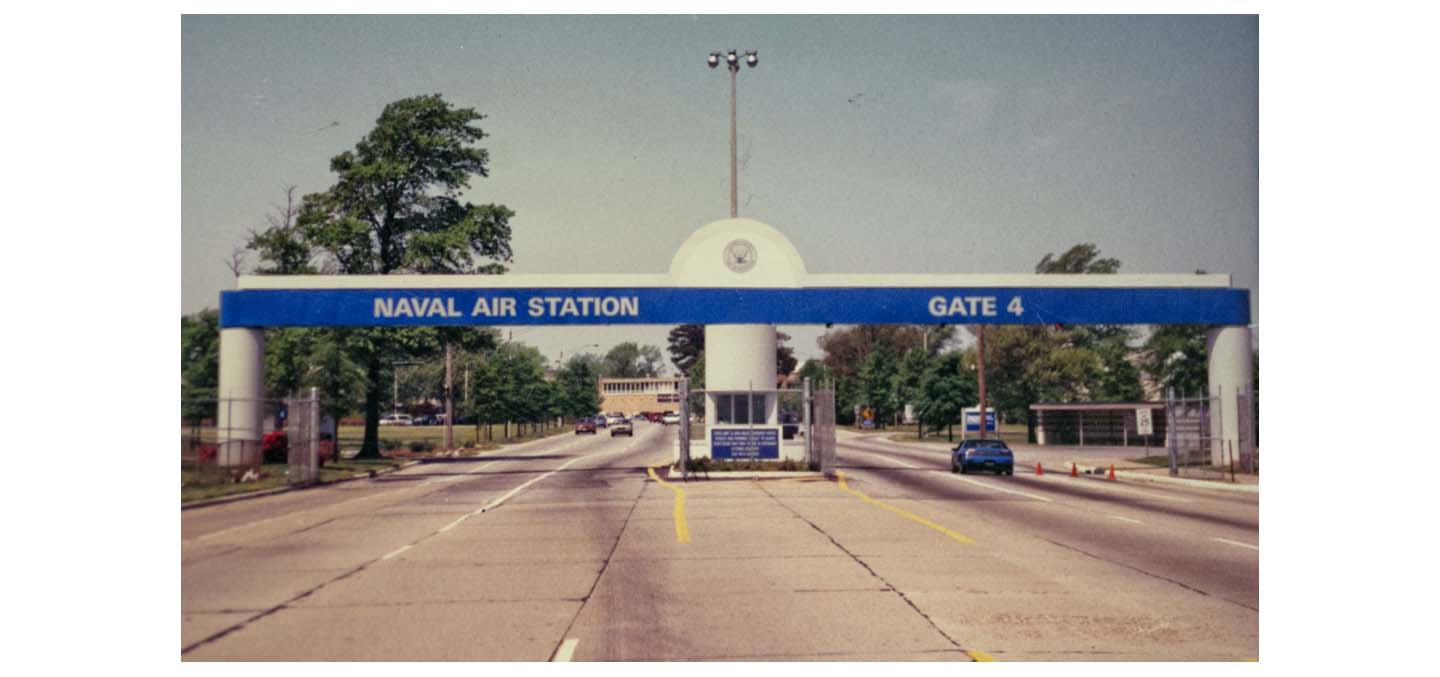 Gate 4 NAS Norfolk Aluminum Skin Fabrication -GTM Construction Co, 1991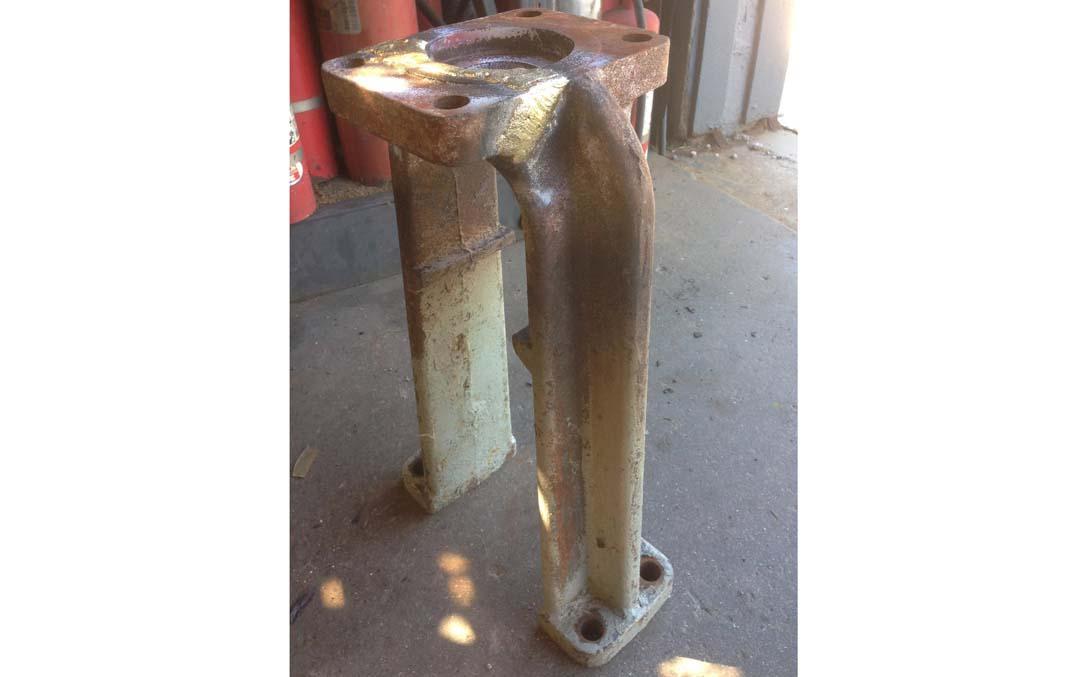 100 lb cast iron machinery pedestal repair by the brazing method for Hampton Sanitation District.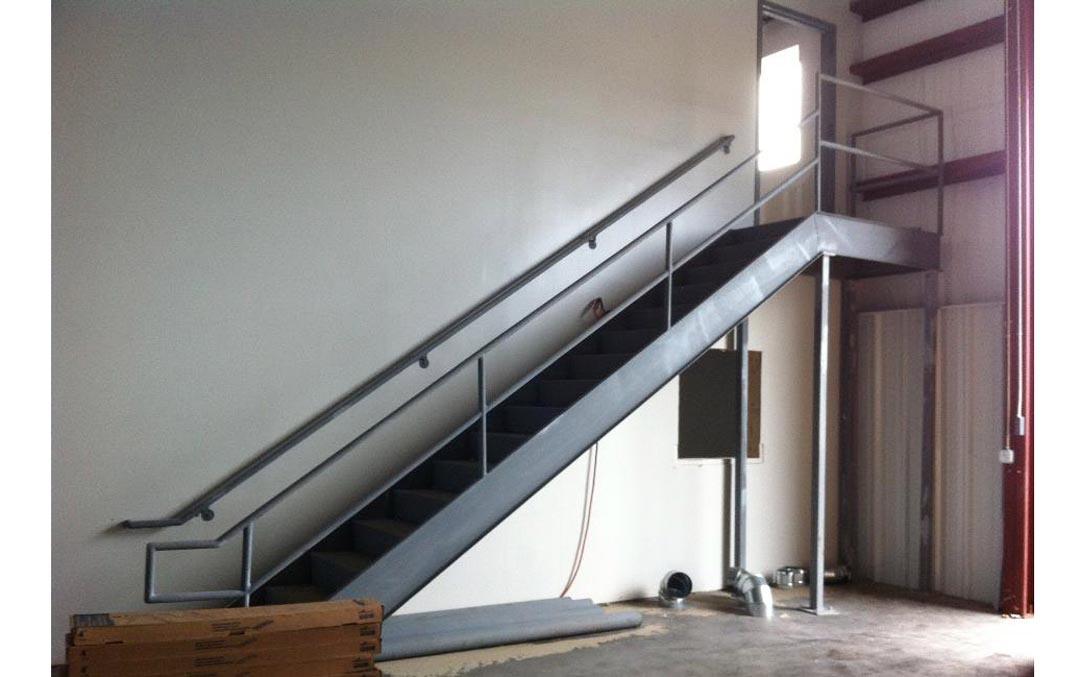 Structural steel staircase and railing for Norfolk and Southern Railroad's new carpentry shop. - December 2013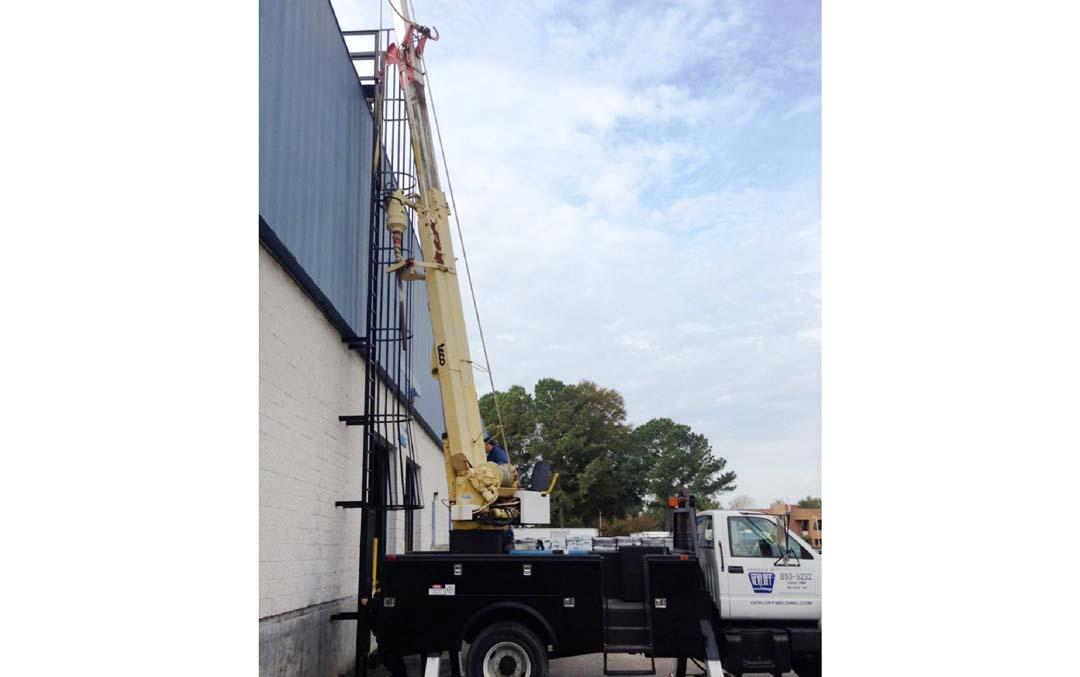 Structural steel utility ladder with OSHA compliant safety cage. Virginia Beach, Va. - September 2013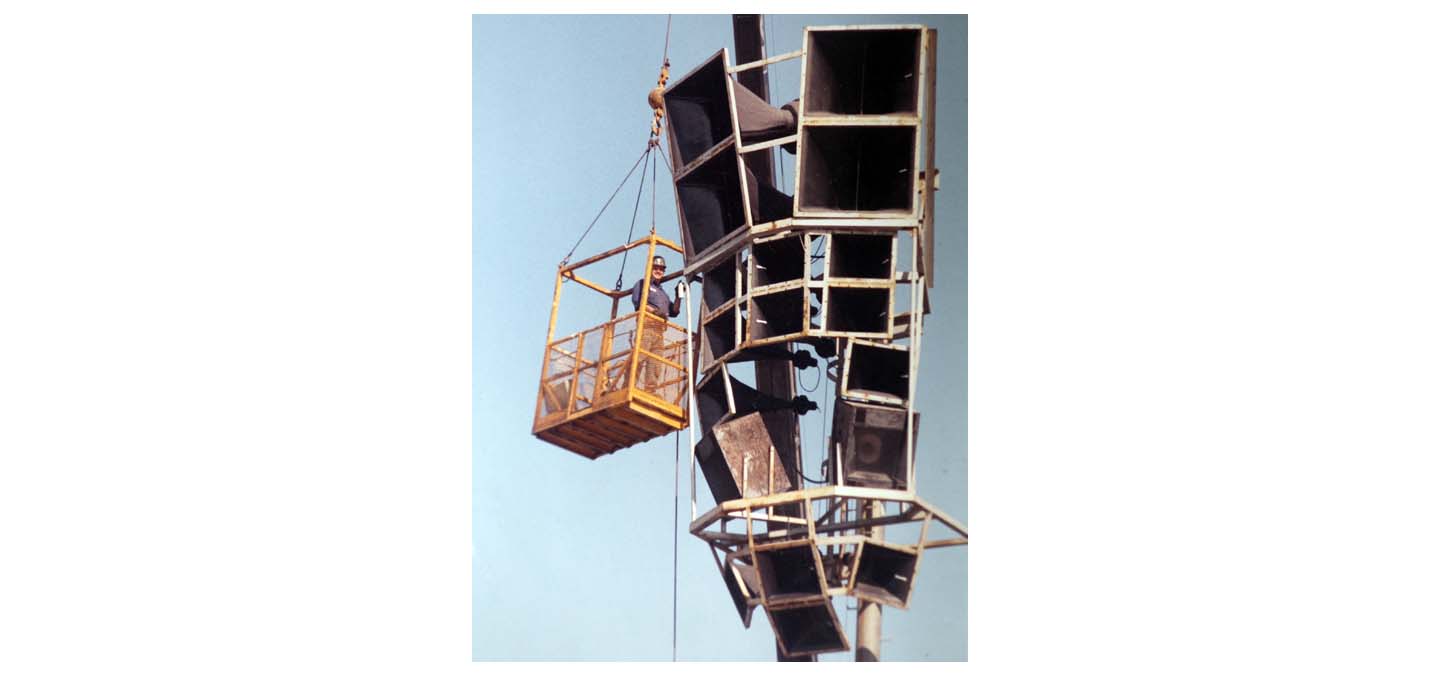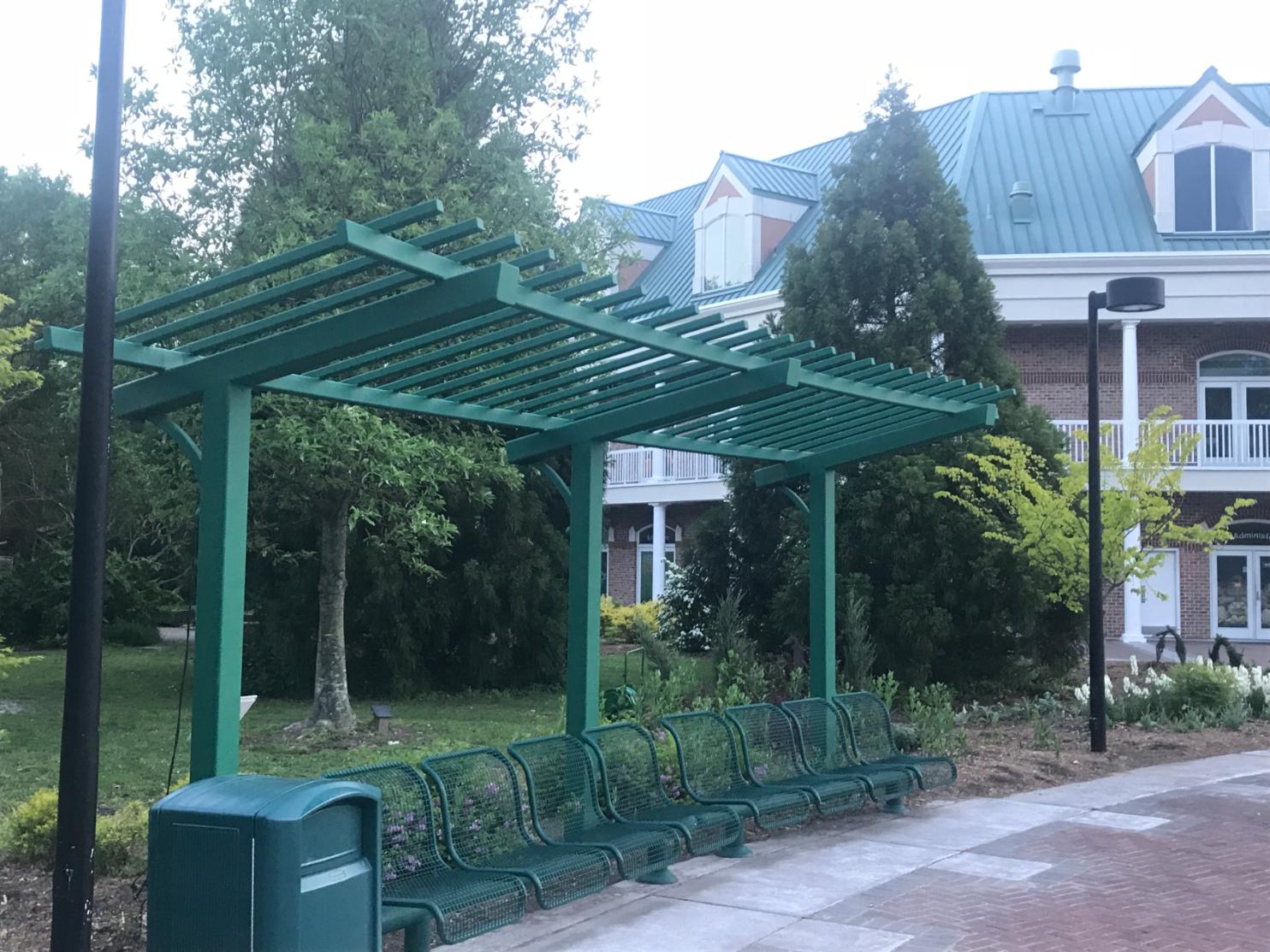 CITY OF NORFOLK ZOO PEDESTRIAN SHADE STRUCTURES ( 6 BUILT- 1 SHOWN ) FEBRUARY TO APRIL 2009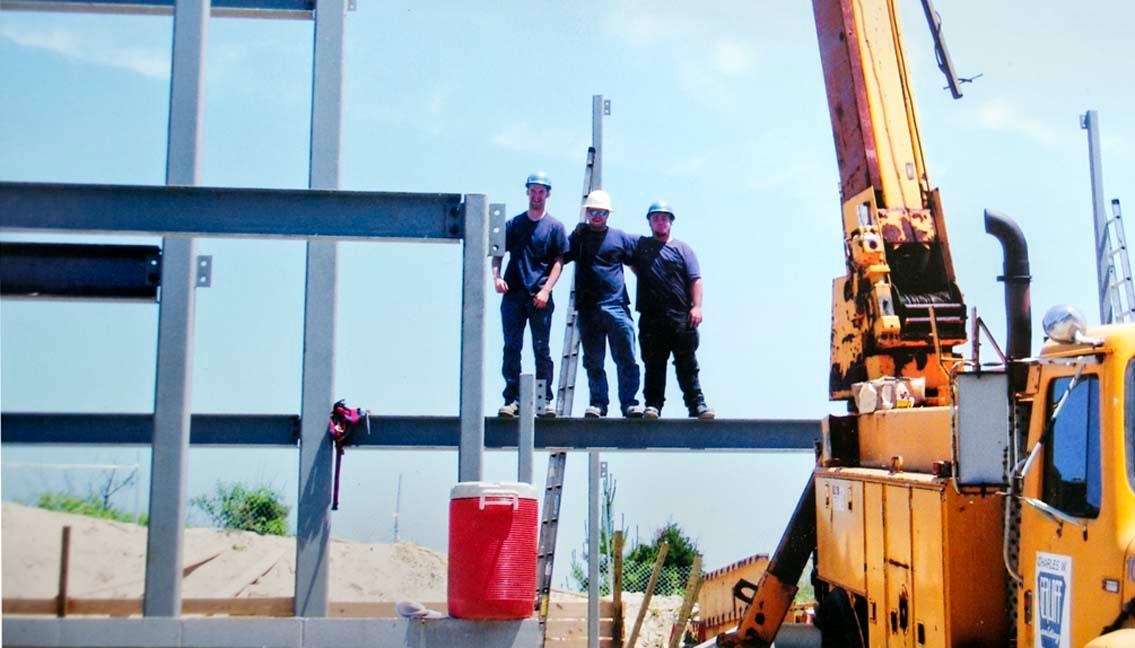 New home structural steel wind bracing. Chick's Beach Va. 2006 - Deboard custom homes contractor
VDOT HR-1 style guardrail - Dominion Road improvements, 472 L.F. of 1,450 built - September 2013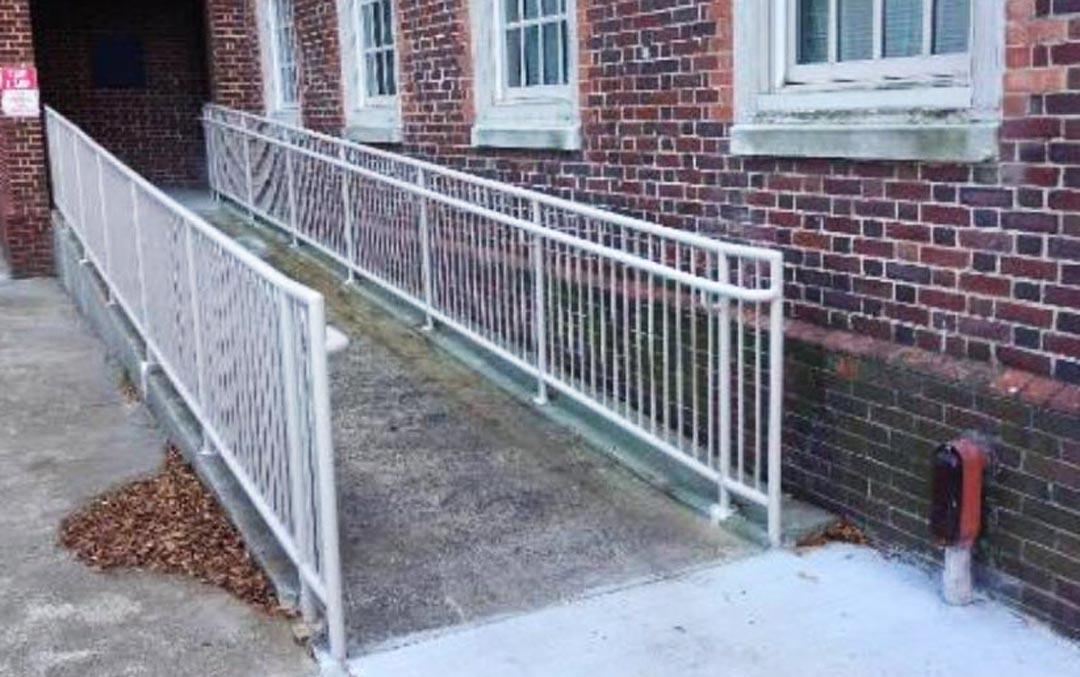 Spong Hall, Old Dominion University, ADA compliant handicap safety railing Compo Construction Co - May 2013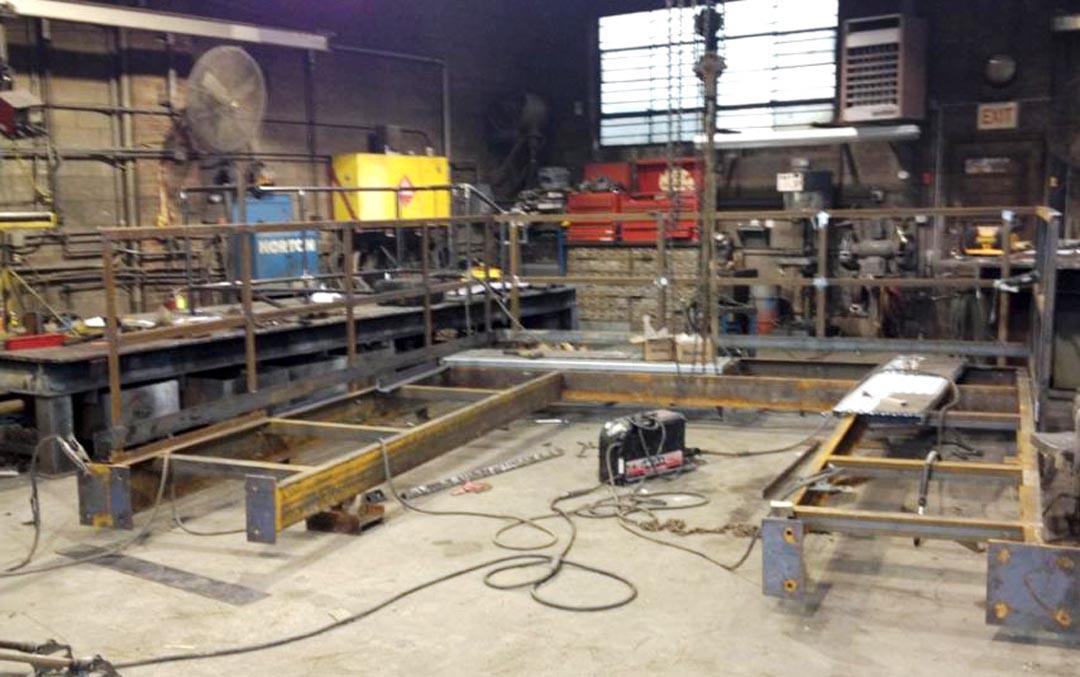 In shop fabrication of air conditioner access platforms (1 of 3) built for Stihl USA, Virginia Beach, Va. - January 2012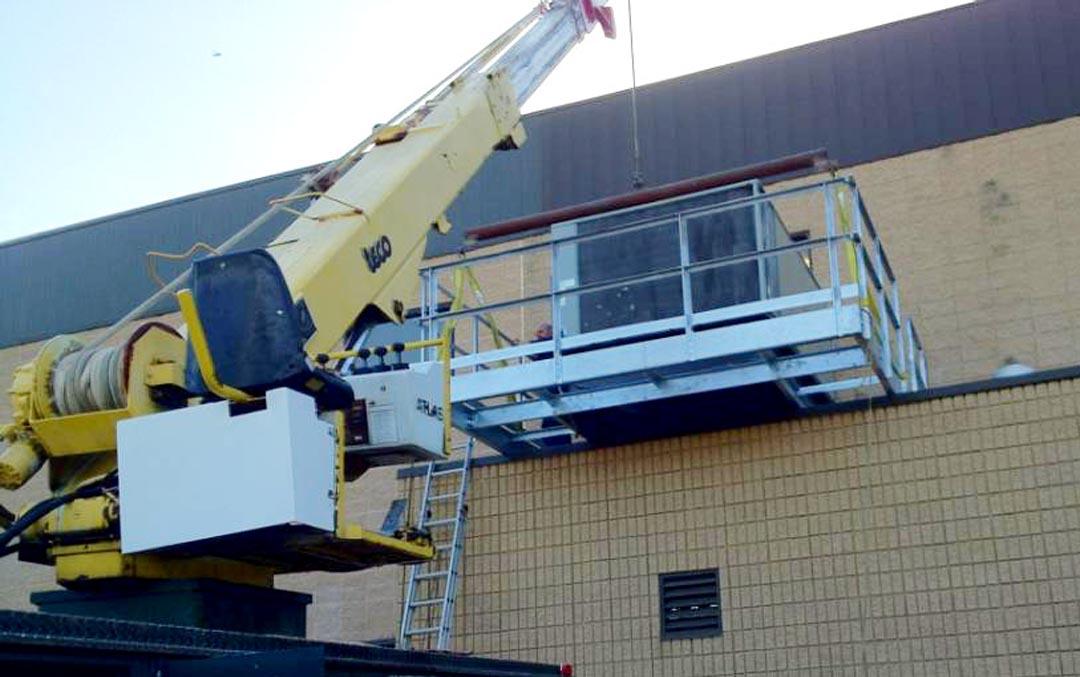 Setting of the first access platform (Stihl USA).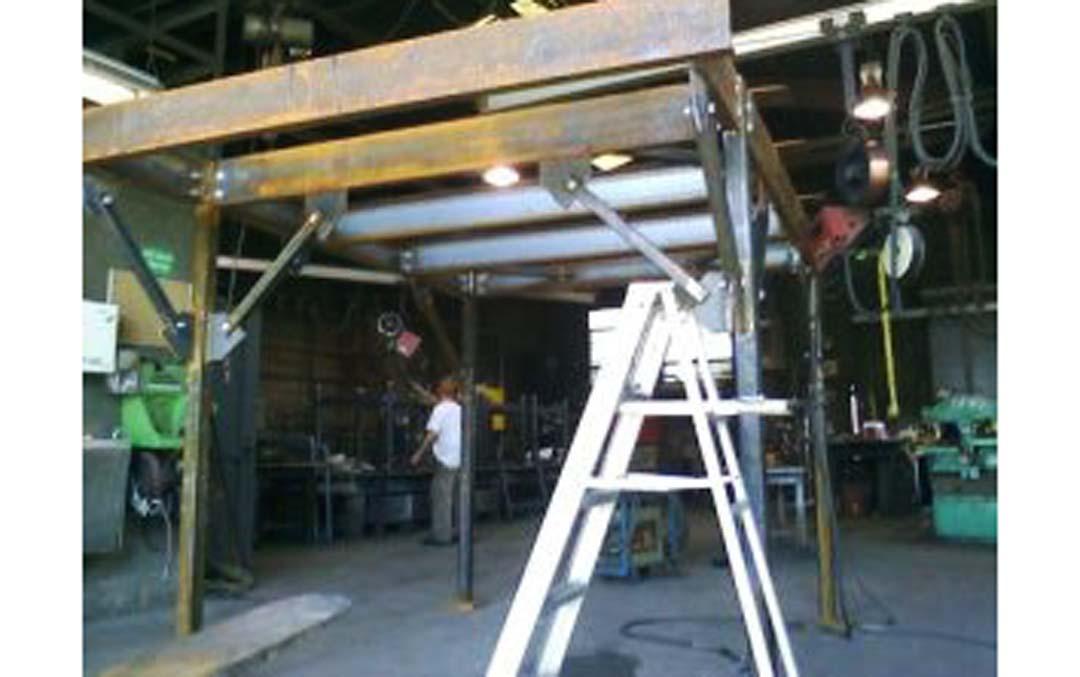 New UBS electrical equipment support stand for

the

Midtown tunnel. Portsmouth, Va. E.G. Middleton Electrical contractors - July 28, 2011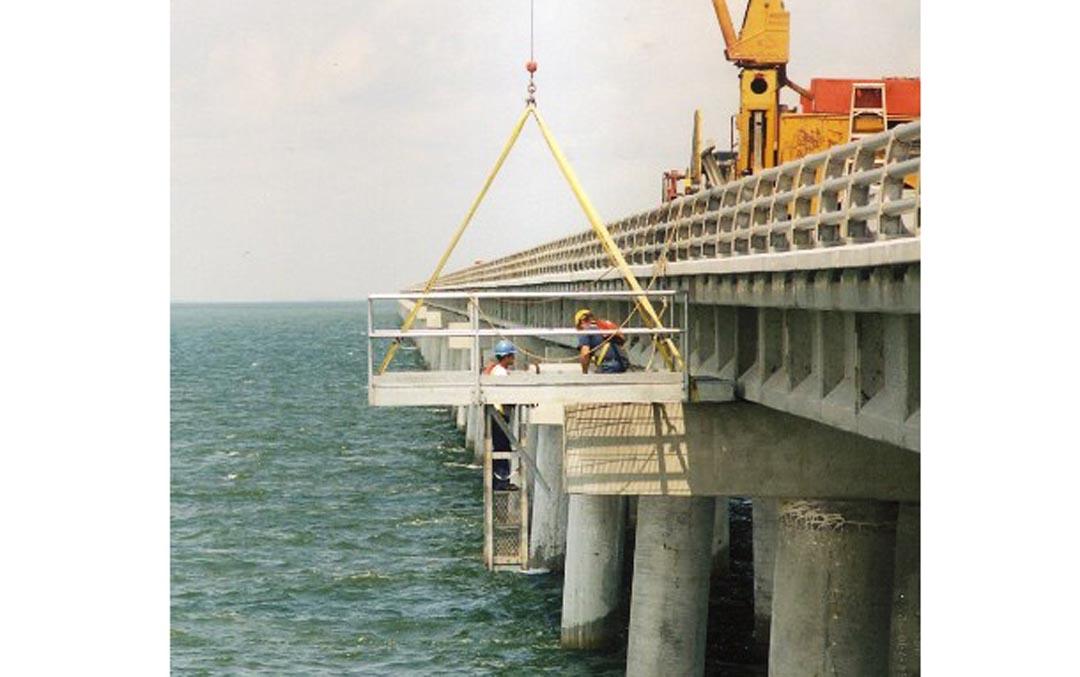 Chesapeake Bay Bridge Tunnel Parallel Crossing Project.
Galvanized communication and lighting equipment platforms for the new span and refurbished existing span. (1 of 25 built) 1995 - 1999.
Aldridge Electric ( subcontractor), PCL/ Hardaway/ Interbeton (General contractors)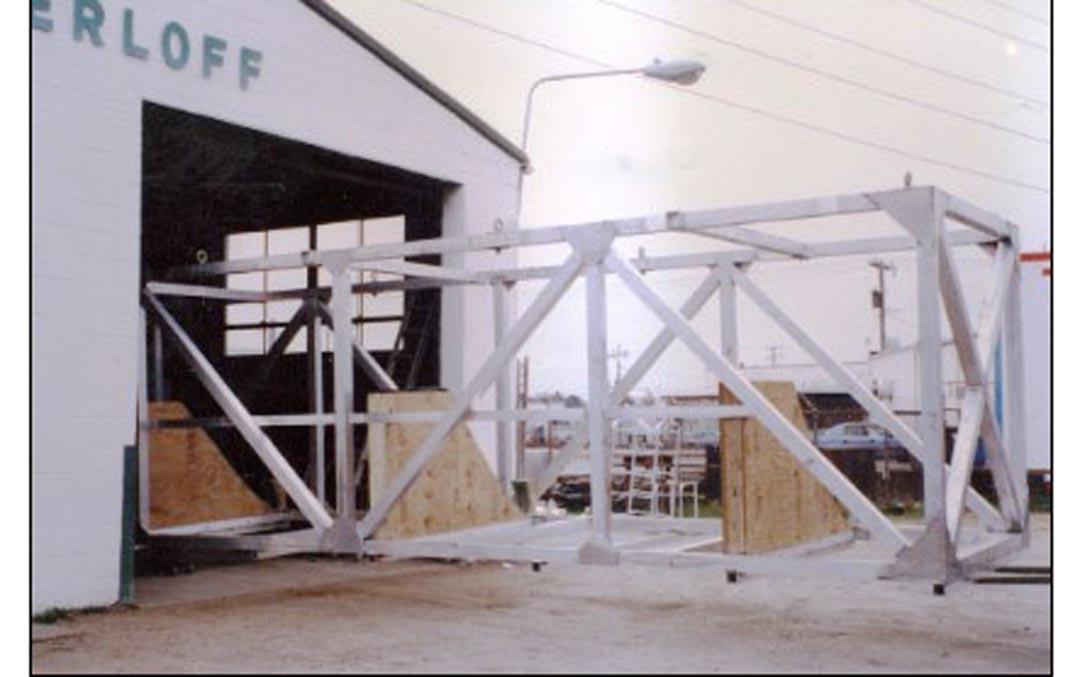 Aluminum E2 Hawkeye wing air transportation containers (1 of 4 built) for emergency procurement at the start of the Gulf war for Grumman Aerospace. - February 1991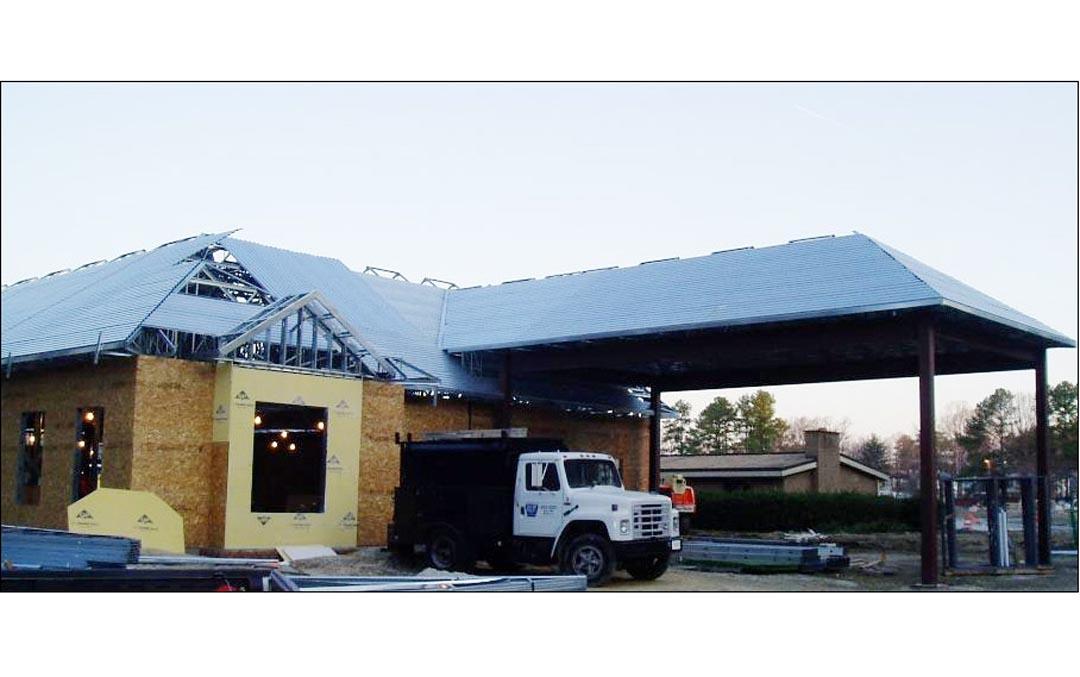 Structural steel roof and portico. Warwick Forest Retirement Project, Newport News, Va. - January 2007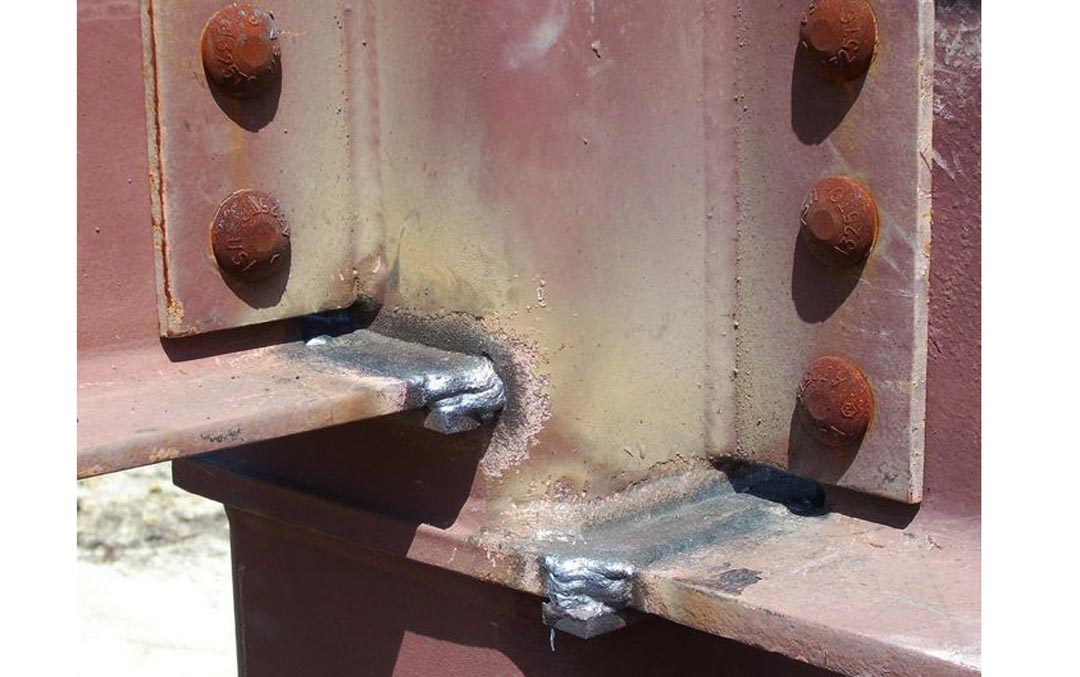 X-ray quality moment connection weld - Warwick Forest Retirement Home Project - Newport News, Va.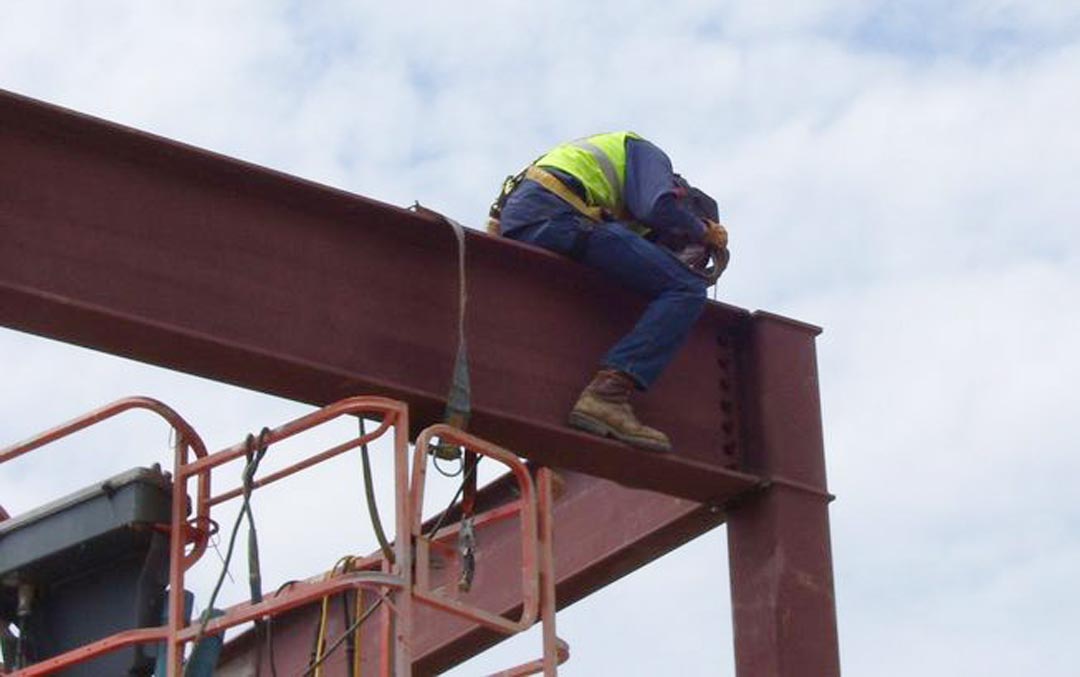 Moment connection weld out - Warwick Forest Retirement Home Project - Newport News, Va.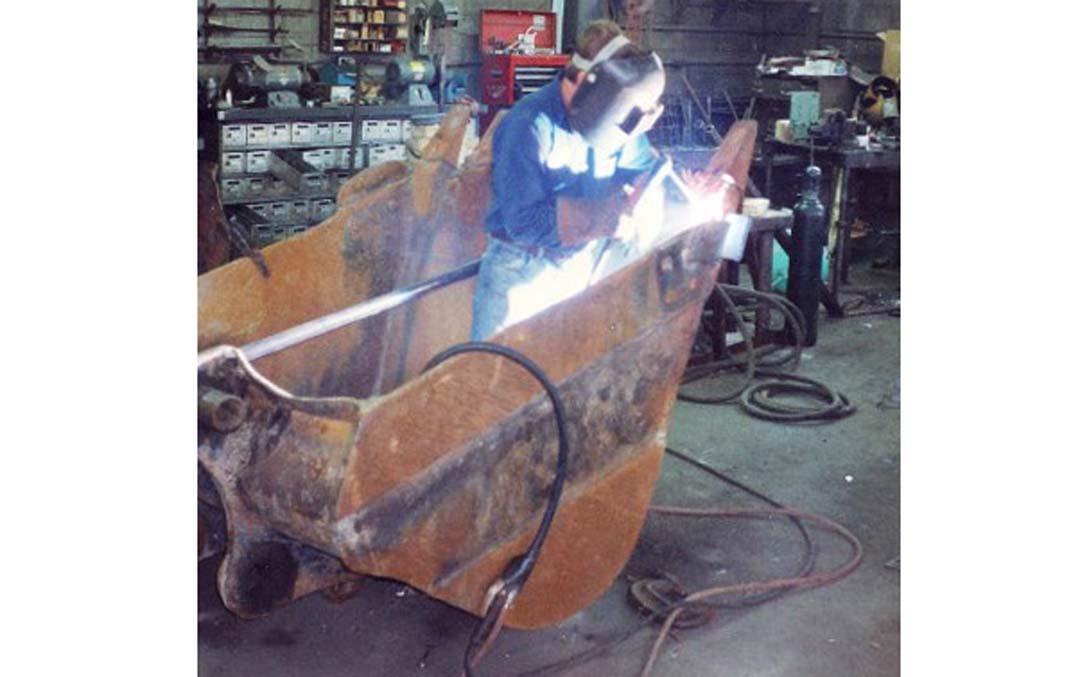 Extra large bucket shank and tooth replacement.


Cast iron volutes flange surfaces repair by brazing for Hampton Sanitation District.
Stainless Steel Handicap Railings - Norfolk General District Court -1993

Galvanized water pipe guards for the City of Norfolk (1 of 4 built).

Small block Chevrolet starter corner bolt repair.